Do We Need Books for the CPHQ Exam?
In preparing for the CPHQ exam, the amount of value afforded by selected books depends on the candidate's proficiency in healthcare quality management.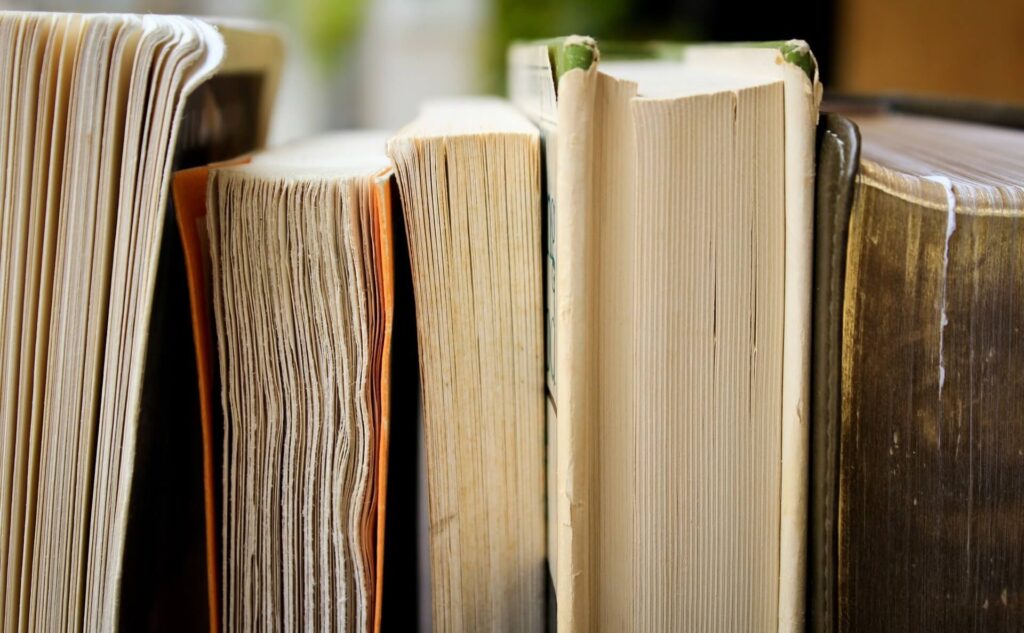 Some people love books. They enjoy the tactile experience of turning the pages coupled with the smell of the paper, ink and/or any other material associated with the book. The act of flipping through the pages gives some people a sense of progress.
But books are not for everyone. They are heavy, cumbersome, and fragile (especially compared to my Lenovo T61 laptop computer!).
Do we really need books for the CPHQ exam? My biggest gripe about physical books, though, is the lack of searchability.
For instance, a few days ago I had a quick look at Janet Brown's The Healthcare Quality Handbook (read my review of this book to see what it had to say about Tuckman's Forming–Storming–Norming–Performing model of group development before I published a CPHQ exam practice quiz.
After about three minutes of assiduously searching the book's content outline and some pages in the relevant sections, I gave up. I was sure I'd seen this topic in the book before but I simply couldn't find it then. No luck!
So I did what most people (I think) would have done – I typed in "norming storming" in Google and – voila! – about 46,400 results in 0.06 seconds. Brilliant! Technology has made access to information so much more efficient.
I save myself more than an hour per day, on average, by using relatively simple technology to my advantage.
That's more than 15 whole days (365 × 1 ÷ 24) in a calendar year, to do other things, e.g. catch up with my emails, network, help my kid with his homework, row, go to the movies.
Due to some recent questions people were asking about books for the CPHQ exam, particularly their concerns about cost, I had a few questions of my own:
Are books necessary at all?
Is there any other way to achieve the goal of passing the CPHQ exam?
What if we harness the power of the Internet?
Are Books Necessary at All?
Probably. How much you need them depends on several factors.
If you've had much practice in healthcare quality or a related field (and I'm not talking about just hospital accreditation), and have been keeping up with the literature and trends, then you'd probably have less need for a book.
On the other hand, if you are a newbie, you'll want to invest in a good book to help your CPHQ exam preparation.
Books are usually comprehensive – they cover most things, if not everything, about a particular topic. This is good if you want to know everything there is to know.
In my experience, the people planning to sit the exam just want to know enough to answer the questions. No more and no less.
This takes a somewhat different approach to studying. To prove (or disprove) the point, try this challenge: give yourself two weeks to read 100 pages of any book on quality, then ask someone to draft some random questions for you to answer at the end of the two-week period. If you are like most people, you'll find it difficult to recall the facts that you had read.
Another example: if you had never heard of Forming–Storming–Norming–Performing and read the approximately 900 pages of The Healthcare Quality Handbook, what's the chance you'd remember the correct sequence of group development stages? Does it start with Forming, followed by Norming, then Storming, or something else…?
It might be a different situation if you had seen our question on the Forming–Storming–Norming–Performing theory.
I bet if you encounter a similar question on this topic in the exam, you'd pick the correct answer.
We could go on, but you probably get the picture.
Of course, the challenge is even greater for the CPHQ exam. There are many more facts to learn, and retention of information is a common problem for working professionals.
Is There Any Other Way to Pass the CPHQ Exam?
Most people preparing for the exam buy healthcare quality books for only one purpose: to help them pass the exam. If they had wanted those books as a resource for their workplace, they would have already owned them. If they didn't buy those books, are there any other resources to help them achieve the same goal, i.e. pass the exam?
Unfortunately, the options are limited:
Study guides.
The benefits of study guides lie in their conciseness and ability to identify areas that you need to work on. But having looked at most CPHQ exam study guides available on the market, I came to this conclusion: they lack comprehensiveness and depth. A little research also explained why: these "study guides" use a cookie cutter system (i.e. identical or similar format, wording and content are used for a large number of study guides for other dissimilar programs, not just the CPHQ program) and are written by people who fail to convince me that they are familiar with the CPHQ exam content, either in practice or theory. It would be nice if the anonymous authors simply came out and said that they were certified, i.e. they had taken the CPHQ exam and passed it. Like accreditation, this would mean some minimum standard had been met. I suspect that if these individuals were CPHQ certified, they would state this fact. Which leads me to believe they are not CPHQs. Of course, it would also be desirable if they wrote questions for the CPHQ exam. But I digress…
Flashcards.
My comments about study guides above apply to flashcards as well.
CPHQ exam simulation software.
I haven't had the opportunity to try this software yet. Mock exam questions could be beneficial for revision and, like study guides, help to draw attention to areas of weakness, in which you can then improve.
Workshops.
Workshops/courses/seminars are helpful in several ways. Firstly, they present the material in a different format, i.e. someone telling it to you as opposed to you reading it, which could aid retention. Secondly, these training events usually help candidates focus on key exam topics; it's easier to emphasize stuff likely to appear in the exam in person rather than in written format. Thirdly, the ability to interact with the facilitator(s) and other participants at these workshops/courses/seminars promotes learning and memory. Nevertheless, these training sessions assume a significant amount of prior knowledge, and that often means plenty of reading beforehand.
One of the things we do differently in our firm is that we offer live training over 15 weeks. This idea first came about from our experience in other areas of training. After a series of experiments, my colleagues and I learnt that, at least for local healthcare professionals, training is objectively more effective when divided into three-hourly sessions and conducted over consecutive weeks, compared to 8-hour training sessions conducted over a few consecutive days. (We can even prove this statistically.)
However, there are constraints: busy professionals don't have the time and/or ability to commit to 15 consecutive weekly sessions, this type of training is more costly for both provider and participants, and it's not practical for persons who are based outside our local area. But for those who can participate, it's highly effective.
What if We Harness the Power of the Internet?
For reasons mentioned in this article and earlier ones, we started work on a web-based CPHQ training program, which we think will overcome several problems by incorporating:
Relevant, high-quality content for the CPHQ exam
, presented in various formats (text, images, audio, video) to optimize learning. Following the Goldilocks formula, the content won't be too much or too little, just right.
Quizzes and references
, so that any gaps in knowledge can be bridged quickly immediately.
Search-friendliness.
The product of months of development and testing, this functionality is already built into our existing system.
Worldwide accessibility.
Participants can access the material from home, work or anywhere else at any time of the day. They can even access the content while travelling!
Cost-effectiveness.
So Do We Need Books for the CPHQ Exam? Our Conclusion
You are most likely to need one or more books to prepare for the CPHQ exam. The amount of value you can extract from the book(s) depends on your level of knowledge, skills and experience in healthcare quality management. Other types of resources are available, but they should be used as adjuncts rather than stand-alone solutions.
Statement of Disclosure: I am the Owner and Principal of Teh & Associates, which offers CPHQ exam preparation products and services through the CPHQ Tutor website. I am not associated with the providers of the other CPHQ exam resources mentioned in this article, and I don't receive any commissions from the sales of these products.
---
Subscribe to Our Newsletter
Subscribe to the CPHQ Tutor newsletter to receive ongoing information about CPHQ exam preparation, happenings in the CPHQ program, and our products and services.